Product
Base Oil Production Equipment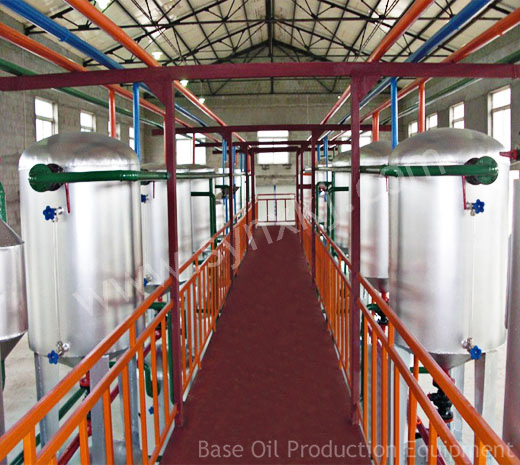 The infrastructure conditions of equipment are as follows:
1)Water-using: 3 cubic meters of recycled water.
2) equipment installation: 380V dynamic electricity
3) equipment frequency: 50 Hz
4) equipment workshop area: more than400 square meters, increase with the processing capacity
5) equipment covers area: about 300 square meters.
6) equipment specifications: the length is35.5 meters , the width is 9.2 meters , the highest point is 6 meters.
7) equipment weight: about 20 tons
8) equipment control personnel needed: 1-2
Product
Contact Us
Contact: Shenyang Nengxing Tianneng Technology
Phone: 0086-13940549944
Tel: 0086-24-25399609
E-mail: synxkjglx@163.com
Add: The National University Science Park of Shenyang University of Technology, No.20, Shenyang Economic and Technological Development Zone, Shenyang, Liaoning Province, China